Peach Lemonade Pre‑Workout Drink Mix
Take your workout to the next level with our new, delicious Peach Lemonade Pre-Workout Drink Mix. 30 servings per container.
At Upper Limit, we designed a pre-workout that tastes amazing, and most importantly, it really works.* Upper Limit pre-workout is designed FOR WOMEN, BY WOMEN, to help you gain confidence in the gym, push your limits, and achieve your fitness goals. If you're looking to push past plateaus, build lean muscle, or just feel motivated throughout your workout, this pre-workout delivers.*  
With caffeine to improve energy & focus, beta alanine to delay fatigue, taurine to support metabolism & increase athletic performance, citrulline malate to increase blood flow, and energy boosting vitamins, this pre-workout checks all the boxes.*
Gluten and Sugar Free!
Recommended Use:
Mix 1 scoop with 8-10 oz of water. Drink 20-30 minutes before workout. Do not exceed the recommended dosage. To test tolerance, it is recommended to start with 1/2 a scoop and work your way up to 1 scoop.
FDA Disclaimer: *This statement has not been evaluated by the Food and Drug Administration. This product is not intended to diagnose, treat, cure, or prevent any disease.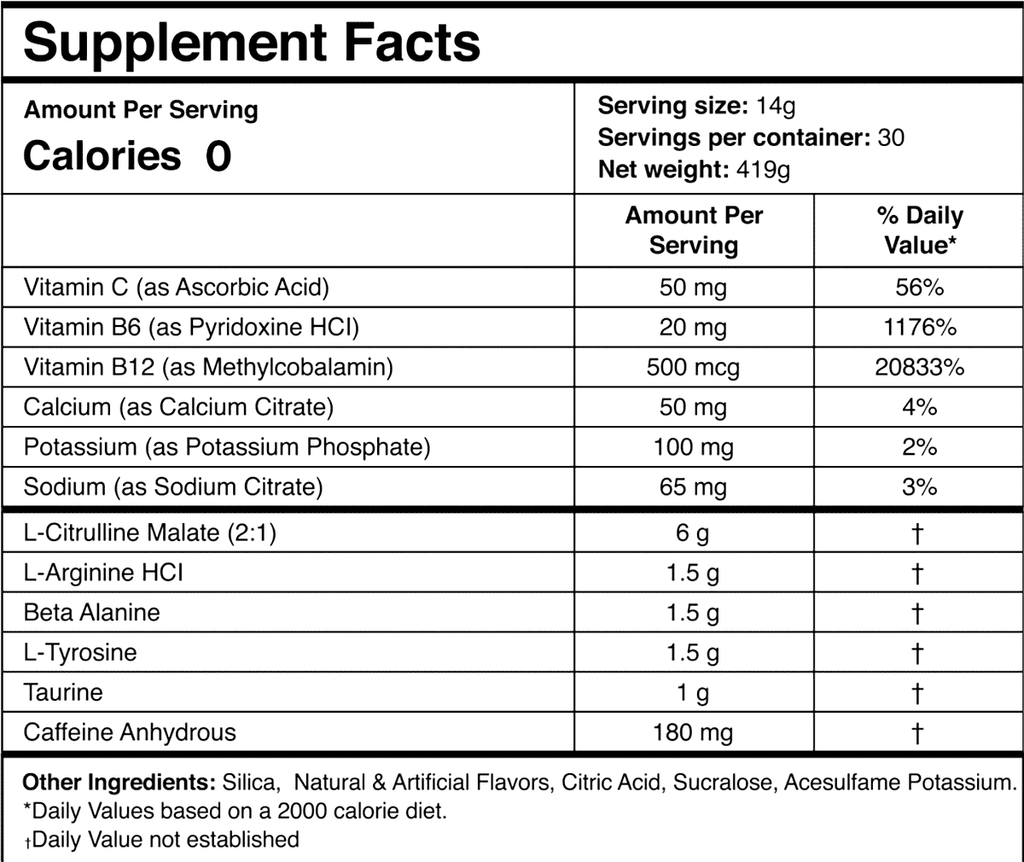 Vitamin B6
To help reduce stress naturally
L-Arginine
To support blood flow and nutrient transfer
Beta Alanine
To decrease muscle fatigue so you can workout longer
Caffeine
For sustained energy, focus & endurance
L-Citrulline Malate
To support your cardiovascular system & boost blood flow
Vitamin B12
To boost energy naturally
Real Customers.
Real Reviews.